VidaRaiz FarmWorks
…growing food, growing lives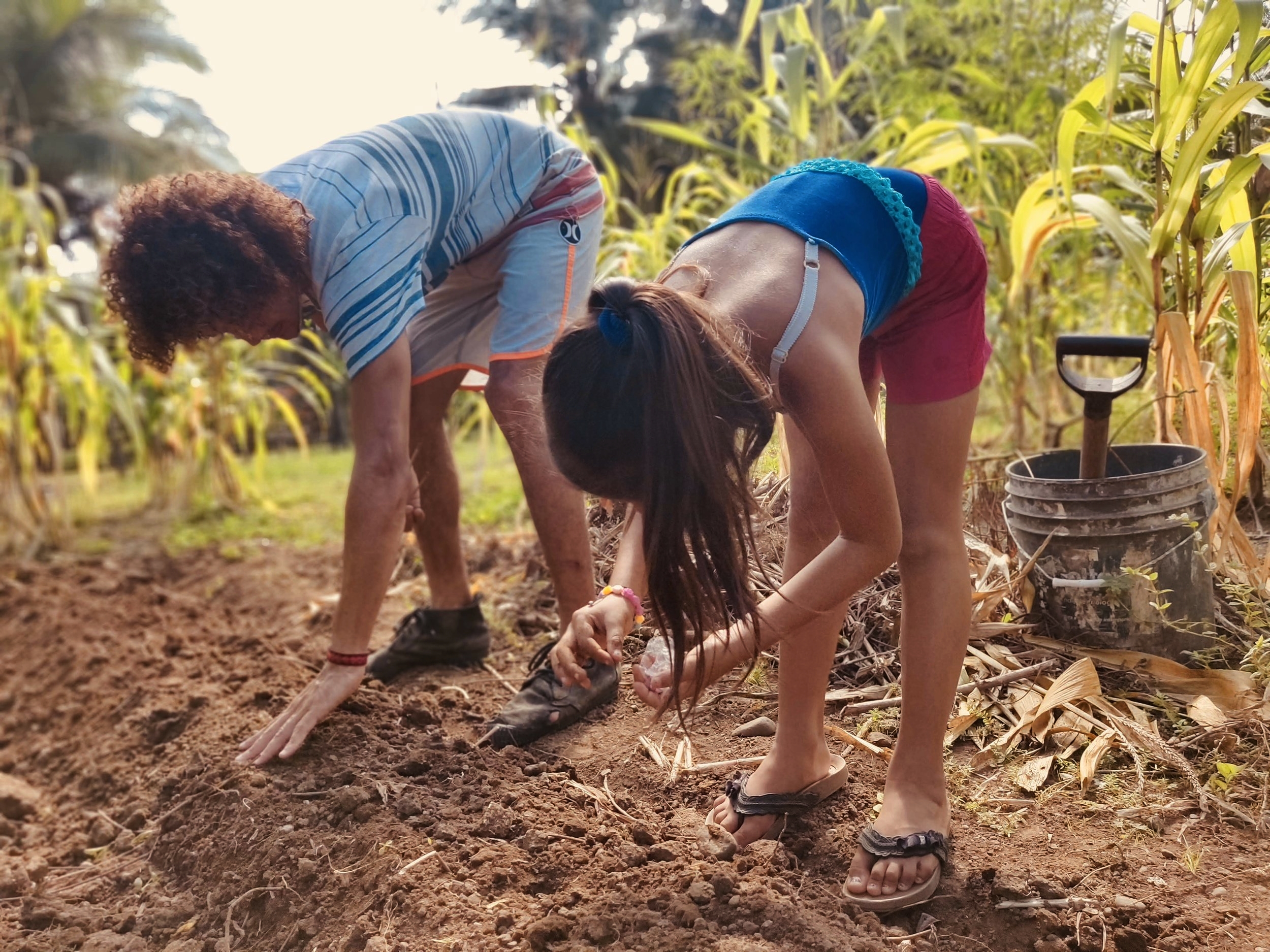 Projects:
The Present, The Future, The Past
Current project:
Esterillos Kindergarten
Esterillos Oeste, Costa Rica
The local Kindergarten is required to build a vegetable garden by local the government, the only problem is the lack of resources the small fishing town of Esterillos Oeste and its teacher have.
coming soon…
VidaRaiz FarmWorks
Future Veggie Sustainable Garden site
We are happy to announce the purchase of this lot for our permanent agriculture project in Esterillos Oeste.
This small lot is will be developed in the next 6 months to a year to grow local vegetables and to be an agriculture educational garden where At-Risk young adults, students and local families will benefit through learning the art of small scale sustainable farming.
Esterillos Oeste Project
Esterillos Oeste, Costa Rica 2014-2016
Esterillos Oeste is a small fishing village where poverty is a daily struggle and jobs are few. We built a community garden near the local school where many mothers would come to help plant and harvest vegetables, and receive free produce. Here, they gained knowledge on the importance of incorporating vegetables in their daily meals for the prevention of chronic illness and general good health. Although the garden did not survived for long because various reasons; still, it was used as a platform to encourage residents to emulate a sustainable lifestyle.
Carpinteria, CA Project
Carpinteria, Ca USA
2016 - 2018 We built a productive garden with borrowed land in the community of Carpinteria. The produce was given to multiple agencies in town who help distribute food to the needy, including, seniors, low income families, and the local homeless mission.